San Diego Wage and Hour Lawyer
San Diego employers must be knowledgeable in all federal, state and local wage and hour laws and regulations.  Wage and hour is an ever-changing area of law, and it is often difficult for employers to stay abreast of changing rules and requirements.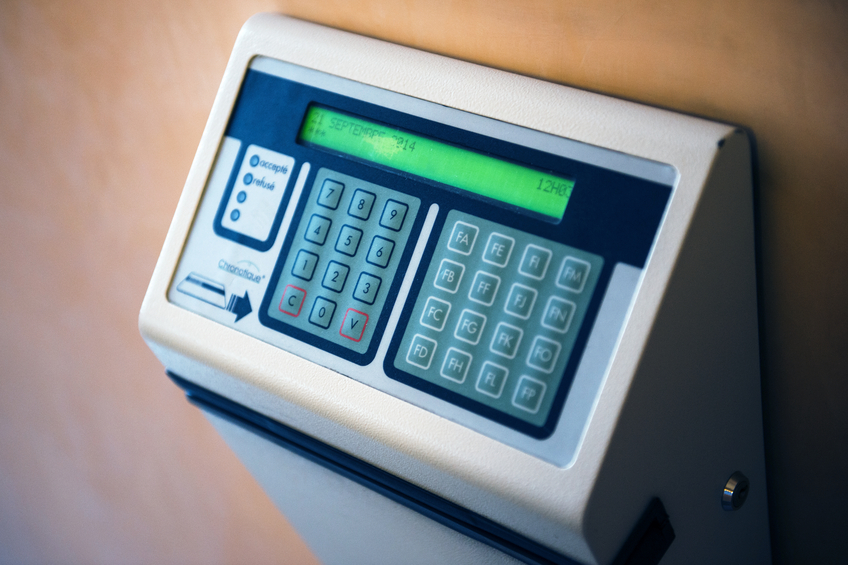 The "Lawyer for Employers" team helps San Diego employers to understand their responsibilities under the law.  We work with our clients to implement specific strategies, policies and procedures to ensure compliance with all wage and hour laws. Wage and hour law generally relates to:
Minimum Wage and Pay Classes
Exempt and Non-Exempt Classifications
Overtime compensation
Meal and Rest Breaks
Piece-Rate Compensation
California's Fair Pay Act
Straight Commission (minimum hourly compensation)
Sales and Performance Bonuses
Tips
Wage Laws and Overtime
It is important to understand California's complex minimum wage laws.  San Diego's minimum wage rate is different from Los Angeles.  You may have differing minimum wage rates for your workforce depending upon their location throughout California and across the nation.  How will you remain in compliance?
Federal Fair Labor Standards Act or FLSA requires overtime pay of time and one-half to be earned and paid to non-exempt employees who exceed 40 hours of work in a week up to a minimum income threshold.  These minimums were recently virtually doubled to $913 a week or $46,467 per year, and San Diego employers have until December 1, 2016 to come into compliance.  However, there are exceptions to many classes of employees who are exempt from overtime pay based upon a "duties test" including:
Direct sales professionals
Executives
Executive administration
Licensed professionals
Lawyers and Doctors
College and University Professors
Duties test exclusions also apply to most truck drivers, airline pilots, maritime workers and farm workers.  There are even odd exclusions for "rural elevator operators" and "home based wreath makers."
Meal and Rest Breaks
What does a San Diego employer need to understand about meal break and rest break laws?  How often are you required to give an employee a paid rest break under California law?  When are you required to provide a paid 30 minute meal break?
It is important to understand the concept of a "work hour" under federal and California law.  When is an employee considered to be "on duty?"  What is considered to be "essential work" versus non-compensable time such as employee screening after work is completed and travel time between some job sites?
You are required as a San Diego employer to relieve your employee of all work related duties during meal breaks and rest breaks.  It is important to ensure that they cannot be electronically interrupted or "on-call" during these periods or take a meal break at their desk or within their work area.  What policies and procedures need to be established and enforced to protect you from meal and rest break penalties, and exposure to wage and hour litigation under federal and California law?
California Fair Pay Act Compliance
California updated the Fair Pay Act, and new changes were implemented for California employers on January 1, 2016.  What changes occurred, and what impact will these have on San Diego employers?  Significant changes such as the removal of geographically based pay differential, and an employee's rights regarding compensation and benefit discussions with other employees and managers.
It is no longer possible to justify a difference in pay based upon the geographical location of the work being performed.  While the cost of living and office space overhead is significantly different in Silicon Valley, San Diego and Hemet the new law removes the ability to justify a pay differential based upon these geographic economic realities.
The new law also protects the rights of an employee to ask any other employee or manager about their compensation or benefits.  This behavior cannot be infringed, and requires changes to many employee handbooks, policy and procedure manuals and management guidelines.
Strategies to Manage Wage and Hour Exposures
Strategic decisions are required in this new environment for San Diego employers.  Will you hire seasonal workers or temporary?  Do your independent contractors still qualify under new federal and State of California guidelines?  How will you change internal policies and access to company systems to avoid allegations of unpaid overtime when workers are not considered to be at work or "on duty?"
The number of unpaid overtime and employee-related lawsuits has grown rapidly over the past 3 years, and continues to exponentially increase.  How can you reduce or eliminate your exposure to disputes and litigation?
Contact a San Diego Wage and Hour Lawyer for Employers
If you are a San Diego employer we invite you to contact us, or call (619) 996-9960 for a free consultation.  We will provide cost-effective services to provide sound wage and hour counsel, and help you to develop and implement strategies that protect your interests and reduce or eliminate disputes or lawsuits with your employees.  Ask about our decades of experience, and our track record of success in employment litigation.